An Invitation to gather from Dick Brouwer, convener of the Field Circle Team for YWAM Europe
Gathering WITH other YWAM leaders is so valuable. We strengthen our relational ties across Europe, worship and seek God together and get better equipped for the task. Shortly after we met at the ELG last time in Prague, in Feb 2020, we were all confronted with the COVID pandemic. This has affected us in different ways. Many gatherings and meetings were cancelled or went on-line. Let's now take advantage of the opportunity to travel and gather again.
I believe our time in Harpenden (England) will be significant, in light of the season ahead. Our world seems very unstable and things around us are being shaken. The war in Eastern Europe is also confronting us with chaos, ugliness and scarcity. How shall we respond to these challenges? How can we advance God's Kingdom in Europe, in our sphere of leadership?
Would you prayerfully consider joining us and also invite other leaders from your team/nation? While we expect to gather with leaders from all generations, we especially want to invite younger leaders to join. This gathering will make you a better, more connected YWAM leader!
We're so grateful to YWAM Harpenden for hosting the 2023 ELG and I hope to see many of you in February. It has been a while since we gathered in England with such an international group of YWAM leaders. And post-Brexit we also want to make a statement that the United Kingdom is part of Europe!
Let's advance God's Kingdom – together!
Who should attend the ELG?​
This is a LEADERSHIP gathering for YWAMers serving in Europe. National, base, team, school, ministry, senior, emerging leaders and elders are welcome. On the registration form you will need to indicate your leadership role/function. Space is limited to 300 people so please consider how your nations can best be represented across all generations and ministries.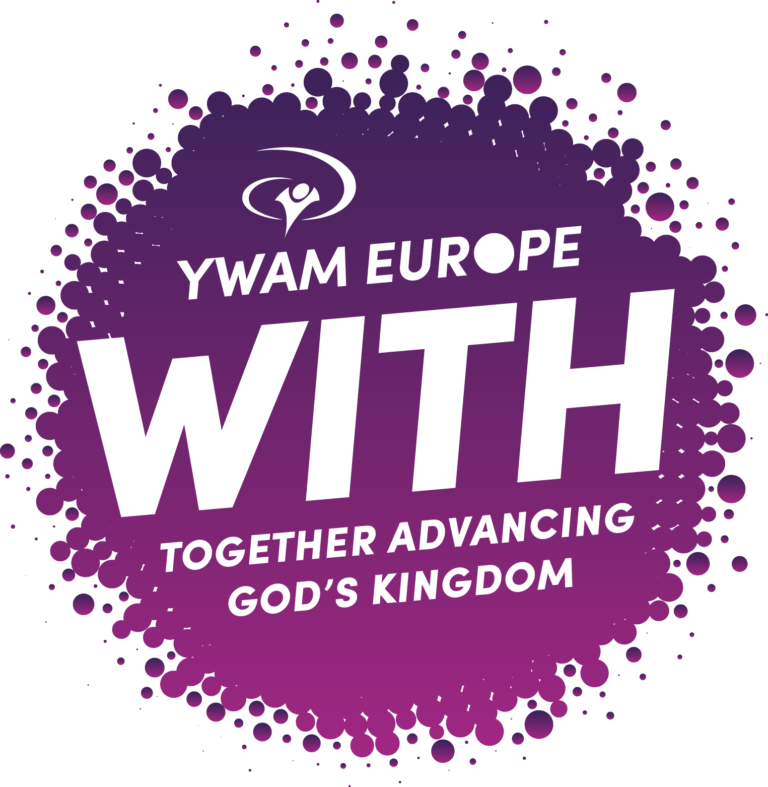 European Leadership Gathering
6 – 10 February 2023
Harpenden, United Kingdom
Registration closes 15 January 2023
The YWAM Harpenden base in Harpenden, England, is graciously hosting us. For easy reference, the address is:
6 Highfield Oval
Harpenden, Herts
AL5 4BX
Harpenden is easily accessed by road, public transport, and air travel. The closest airport is Luton. The closest train station is Harpenden. Other airports within an hour's drive of Harpenden are Heathrow, Stansted, Gatwick and London City.
More details will be coming soon – but plan to arrive in time for dinner on Monday night followed by an evening session. We'll have a full day and evening programme on Tuesday – Thursday with departures on Friday after breakfast. Sessions will be a mix of presentations, teachings, corporate worship & prayer, interactive discussions and workshops, ACT meetings and time for socialising, one-on-one chats and prayer.
Check-in begins Monday at 14:00. If you arrive early, please be patient and wait until 14:00 to join the queue for check-in. There are beautiful woods and an inviting café on the campus, and a lovely town is nearby if you need to wait!
Accommodation will be on the base, in a mix of shared dormitory-style and (limited) double rooms with shared bathroom facilities. Your fees include accommodation for 4 nights starting Monday. Additional nights can be arranged directly with Harpenden and you will get information about that after you register. If you arrange your own accommodation, or live on-base or nearby, please choose from the reduced fee options.
On-base accommodation & meals included
£135 (155 EUR) per person
Conference Only – no housing and no breakfasts
£85 (98 EUR) per person
Harpenden Staff – meals charged separately
£40 per person
Visa and transport costs are not included. Airport pick-ups are only available in limited cases such as overnight arrivals or special needs and will be charged separately – please email the ELG Registrar to enquire.
A deposit of £50 per person is due upon registration to hold your place. Fees may be paid in full at any time before arrival (electronic payments) or when checking-in at Harpenden (will also accept cash at that time.)
You can pay your deposit or the full fees by visiting here: Pay your Fees via Enthuse
Please do not let lack of finances keep you from attending; please talk to your leaders. Some financial help may be available to help with visa costs – please contact elg@europellc.eu to enquire.
Will there be provision for children?
The ELG is a leadership gathering rather than one of our regular family gatherings so we do not have childcare or special children's provision available. However, we understand that sometimes you need to travel with your children and you can let us know on the registration form. We will then contact you to learn more and discuss accommodation options and  children's rates for their stay. Please understand that parents will be responsible for their children at all times during the gathering.
Do I need a visa to visit the UK?
Many of you will be able to visit the UK for the ELG without a special visa. You can check here: https://www.gov.uk/check-uk-visa
If you require an invitation letter in order to attend the ELG, please fill in the visa section of the registration form and we will contact you to help.
Deadline for Invitation Letter Requests: 4 January 2023 
Advertising during the gathering
You may request to advertise your initiatives by:
putting leaflets on chairs (be mindful of waste)
displaying a banner and/or materials in the marketplace area
slides/photo ads to be projected during breaks and as sessions begin and end.
You must request these options when registering. You will then be contacted to confirm space is available and with instructions for submitting any slides.
Unfortunately, we will not be able to make announcements from the stage about your schools or projects.
Presentations, break-outs and workshops
We know you love to spread the word about your ministries and engage others in your work. There may be some opportunities to lead discussions or share what you are doing – this will be at the invitation of the planning team so please let us know when you register if you've got something on your heart to share. Someone from the team will be in touch to let you know if there's a good fit in the programme and what time and format is available.
We are being hosted by a YWAM base which, like yours, is run on volunteer power. You may be assigned a short practical ministry duty during the week in order to help the gathering run smoothly. We will do our best to minimise disruption to the main sessions and we appreciate your help in this important ministry.
After I register, what happens next?
Make sure you visit: the ELG Payment Portal to pay your fees or at least the deposit to hold your space. If we have any questions, or if you asked a question on the form, we will be in touch within 5 working days.
You can also expect occasional emails with information and payment reminders. In January you'll get updated information on arrivals, what to expect on campus, the schedule, what to pack and more.
Currently, the UK government has removed restrictions such as testing, masking and distancing rules. We still encourage common sense to help limit all infections such as COVID or flu.
Please check your home country's travel policies to ensure you have the correct paperwork/vaccines for international travel.
Data gathered from you for this gathering will be used to communicate with you about the event. You will have the option when you register to choose to join the mailing list for the ELLC – European Leaders' Learning Community (our hosting website and under YWAM Heidebeek as the data controller) and also to stay informed about future YWAM leadership events and training – managed by YWAM Scotland. YWAM Harpenden will collect and process data related to your payment of any fees for the gathering. We will also share relevant data on a need to know basis with YWAM Harpenden to help accommodate and feed you.
Please be aware we may use the third parties listed below when processing your data and you can read more about their privacy notices on their websites. If you are added to a mailchimp mailing list or messaged via What's App (so that we can communicate with you about the gathering) you may opt out or unsubscribe at any time.
https://ywamheidebeek.org/privacy-statement-youth-with-a-mission-the-netherlands/
https://ywamscotland.org/contact/terms-privacy/
https://ywamharpenden.org/privacy-notice/
_______
https://www.mentimeter.com/privacy